Living Light Dance Company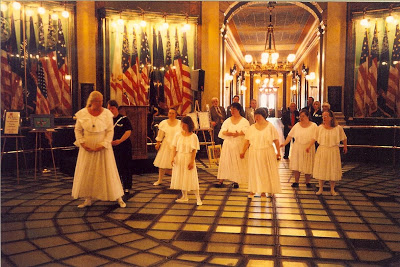 The Living Light Dance Company is a special group of children and adults who amaze and delight audiences with their gifts of dance.
The performers represent a variety of special needs including autism, Down Syndrome and physical challenges, yet none of these challenges inhibits the joy and creativity of the dancers. Each performer finds dance a valuable means of self-expression.
Each Living Light performance displays the joy and importance of movement for all individuals. Director Delight Lester believes that creativity is inherent in all of us and the opportunities to exercise it should be available to everyone. It's inspiring to watch these individuals bloom as they use dance and song to express their spirits inside.
Many dance styles are represented in a typical performance, from ballet to hip-hop. Music is also varied, drawing on ethnic, classical, Celtic, and pop music and everything in between.
Founded in 1989, the company performs regularly throughout Kent County and at many festivals and conferences statewide. Their performances are moving. Audiences see the thoughtful person within each performer and "hear" their voice through the expression of dance and music.
To schedule the Living Light Dance Company for your school or event, please contact Director Delight Lester.